Point Of Sale A Complete Store Solution
Please check demo using below access

Demo Of Multipurpose Point Of Sale
email: [email protected]
password: 123456

Documentation

Multipurpose Point Of Sale with written PHP. It web application that runs on any web browser. It will help store owner to manage sale, stock, products information, customer details, along with their order history. A point of sale web application make significant changes the way you are billing your customer.
This application has ability to manage take care off billing process. Barcode generate for all products present in store. Scanning barcode for making order of customer. Real time stock quantity update. Sales information Categories, Items, Brands, Tax Information and much more.
Also have feature like managing warehouse products. Sale report, warehouse sale report, customer sale history report and more. Here is our product feature list.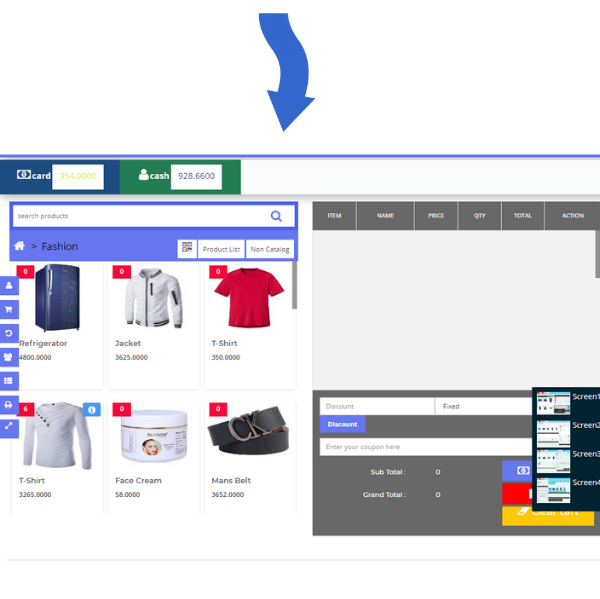 Multipurpose Point Of Sale Complete Feature List
Clean and responsive Design work on PC/Tablet/Mobile
Compatible Tax setting
Dashboard
Quick add and edit orders
Quick add and search customers
Fast search and ajax loading
Product Stock and other info
Direct add to cart with options Stock alert
Fixed/Percent Discount Calculate Change
POS users automatically get redirected to POS login and interface
Guest and Registered Customer
Coupon and voucher
Warehouse
Inventory Barcode
Order Comment
Currency
Sale Report By Warehouse
Multi User